| | |
| --- | --- |
| View from the Right side of tub | View from the Left side of the tub |
| The extra bracket - give much more adjustment to the lights | A view of the handlebar switch. I wired them so I can turn them on or off in high or low beam and even with the bike off. That way, I can use them to light up a campsite or to put on hunting gear w/o having to start the bike. |
| View with the headlight on - about 50 feet from building | View with headlight and new sidecar LED's |
Dora got some Rex Specs this year - we'll see if she becomes Hack Dog #2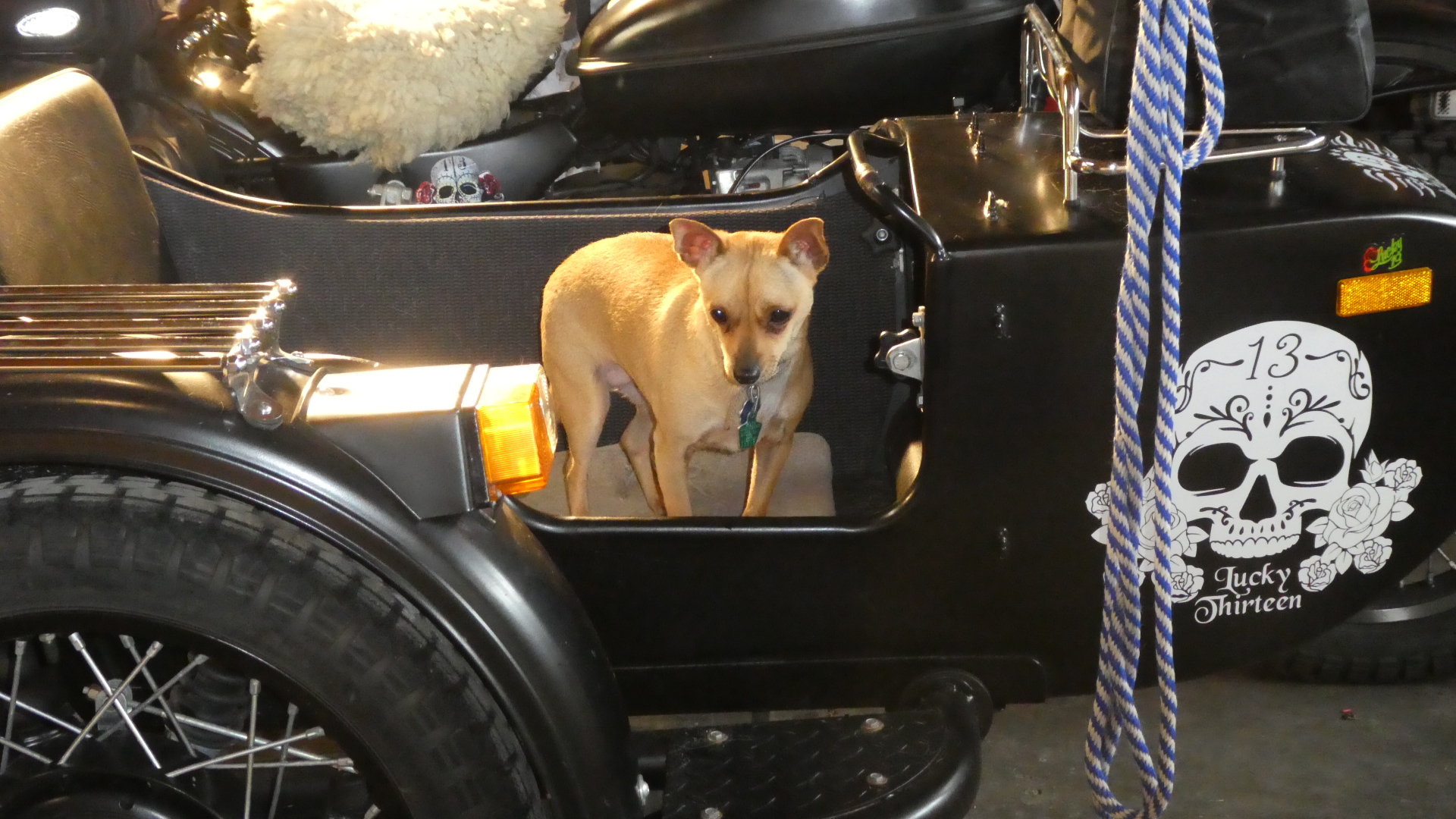 ---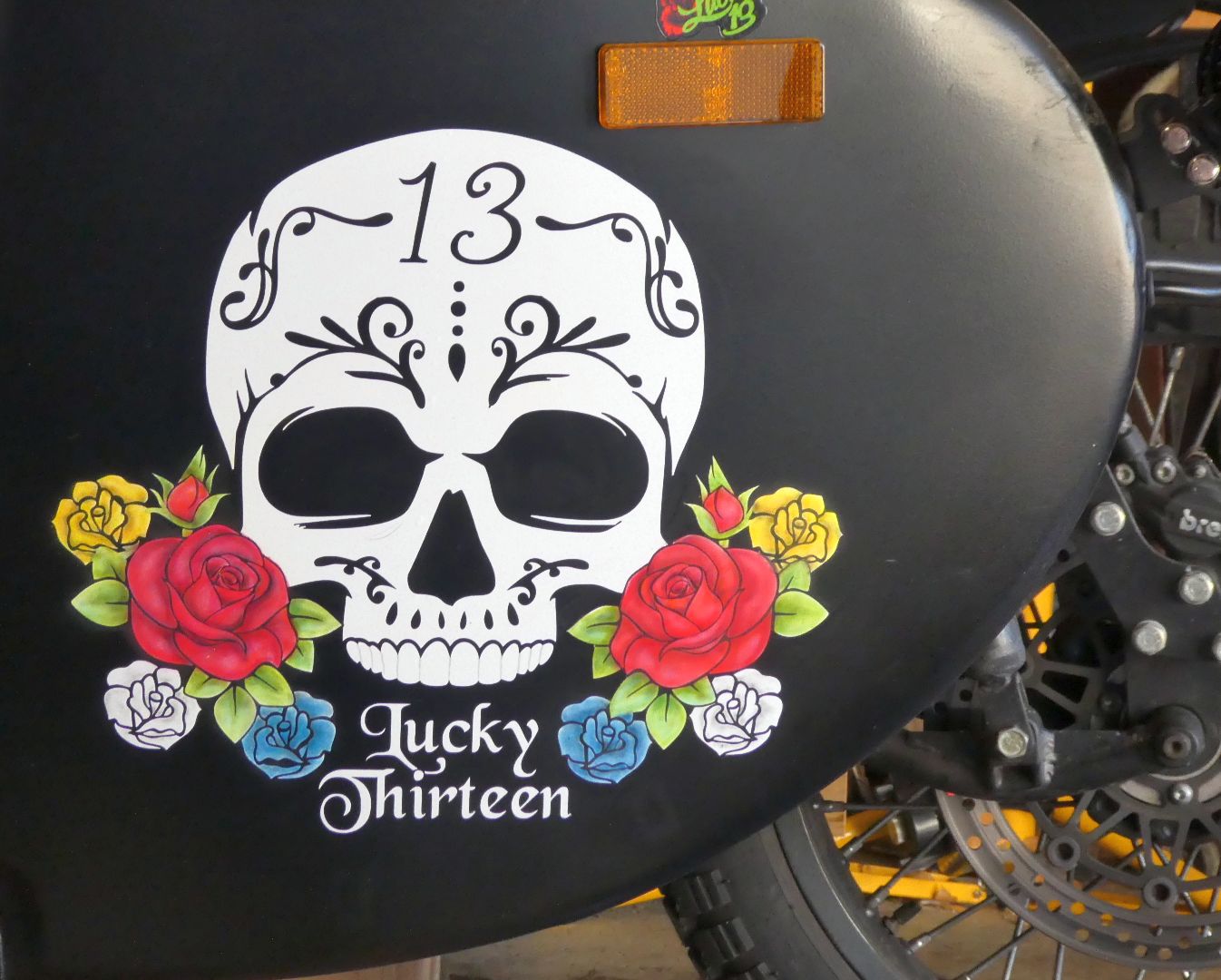 5/5/18 - Last but not least -
I decided to improve on the nose art.
I wanted to make the roses "pop"
and set off the sugar skull.
A couple hours with the airbrushes and my lacquer paints and I got what I wanted.
Cinco de Mayo seemed like a good day to do the paint work.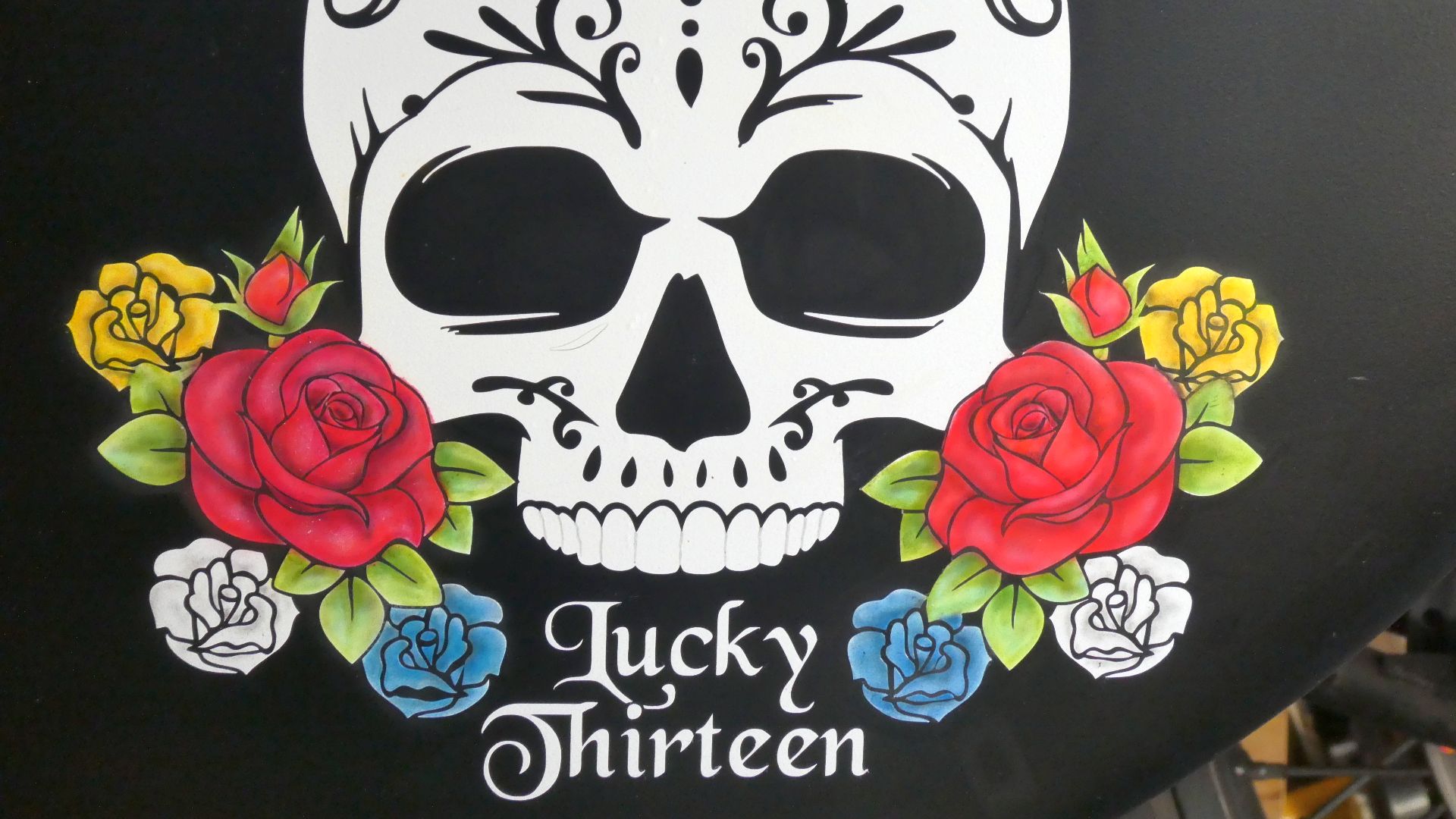 ---
My yellow Lab, Annie with her Rex Specs on and ready to go.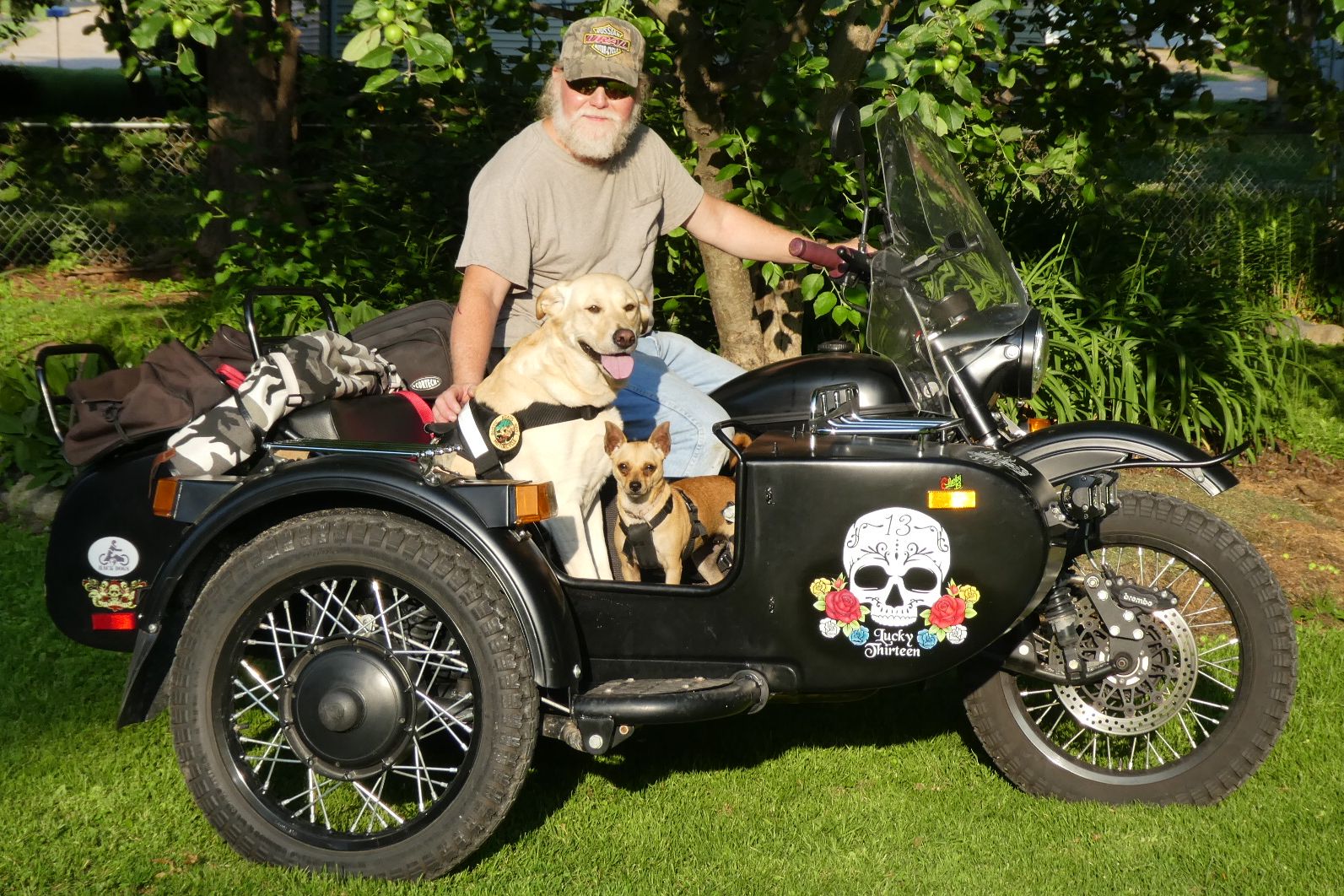 Getting the 2 year old Chihuahua used to the sidecar
Annie - "surfing" the step. She loves to ride with her feet on the step and lean into the wind.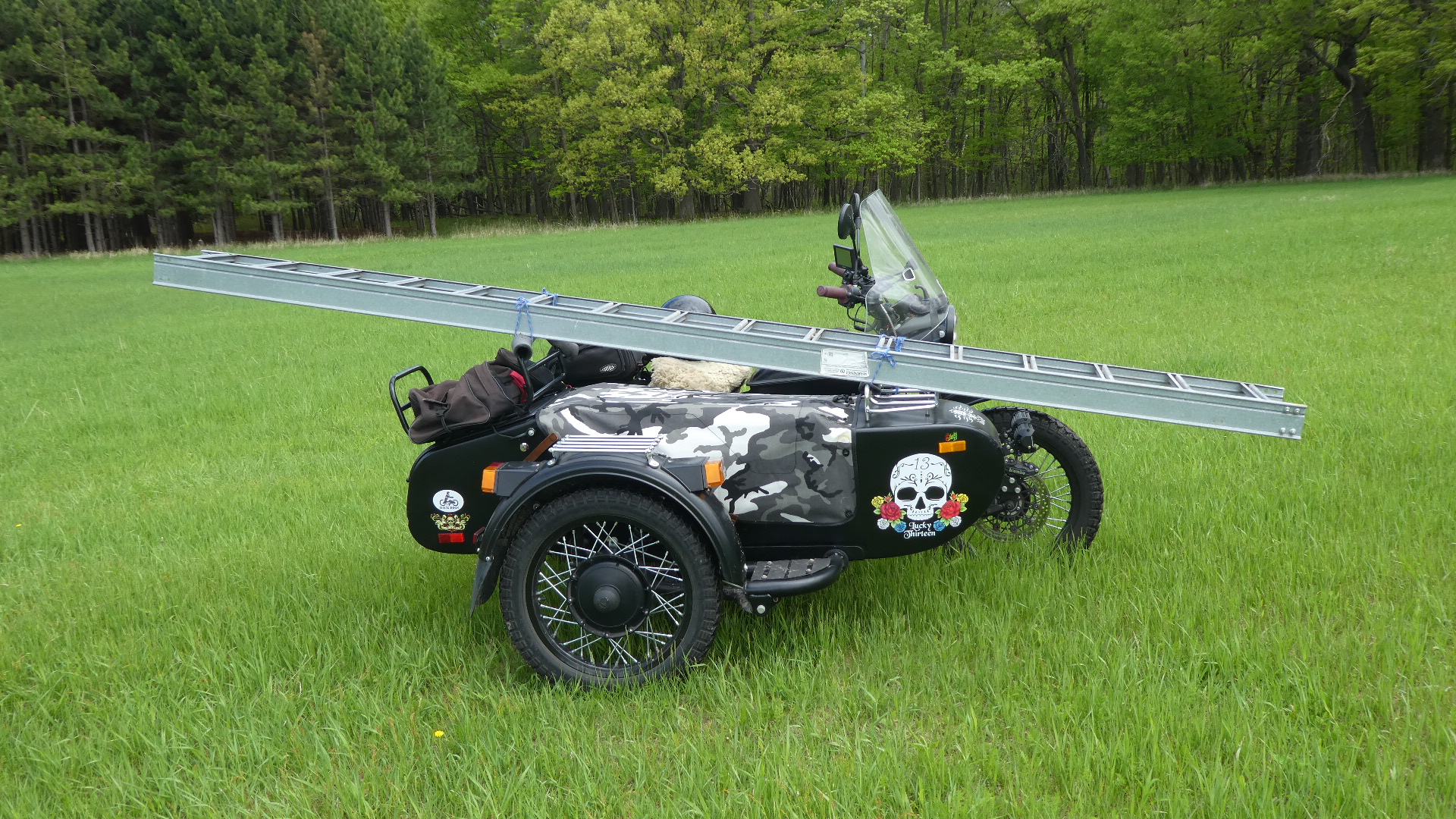 Hauling a new ladder out to one of our deer stands.
On Rustic Road #86
---