2002
2003
---
This was the first of the Labor Day weekend rides for Velma & I. What a blast!! We all rode to Pembine, then on to Madeline Island, couldn't find a hotel with a vacancy so we over nighted in Iron Wood, MI. Rode to Lake of the Clouds in the Porkies, then back to Pembine and home on Monday.


Simpson Taxidermy Studio
Web Pages

Gives a new meaning to "Officer Friendly"
Ready to ride?? Getting dark early now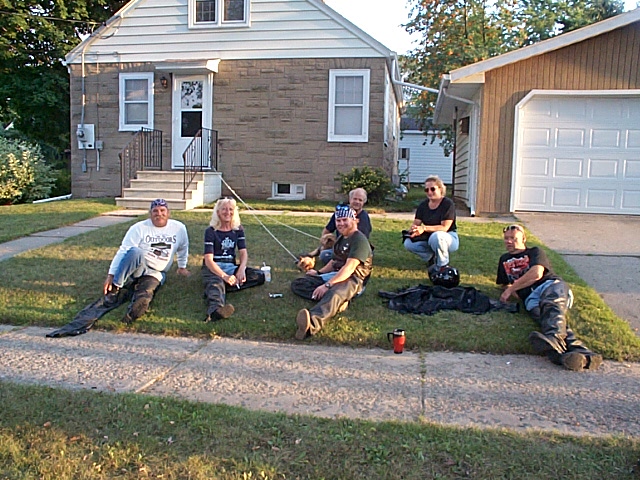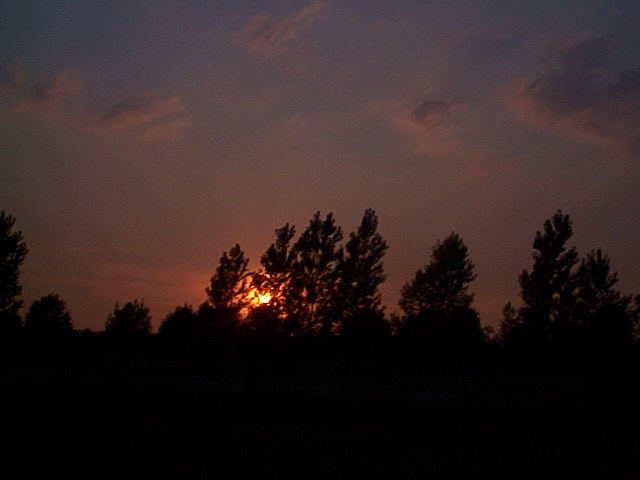 Sitting around the fire on Friday night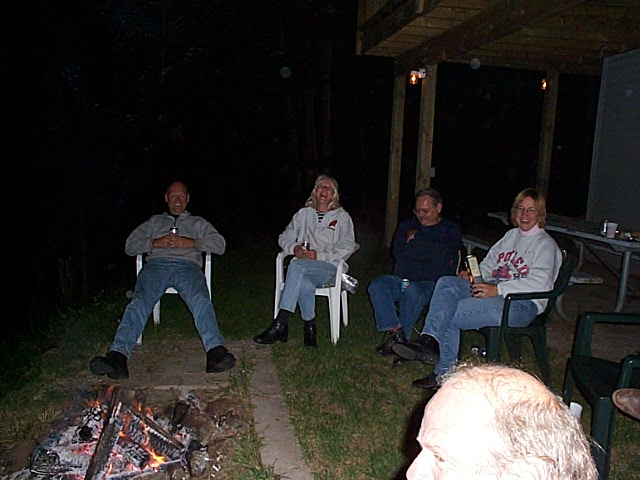 On the road to Madeline Island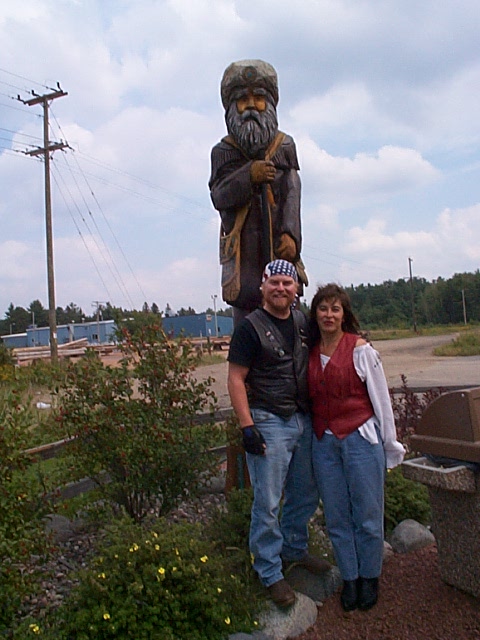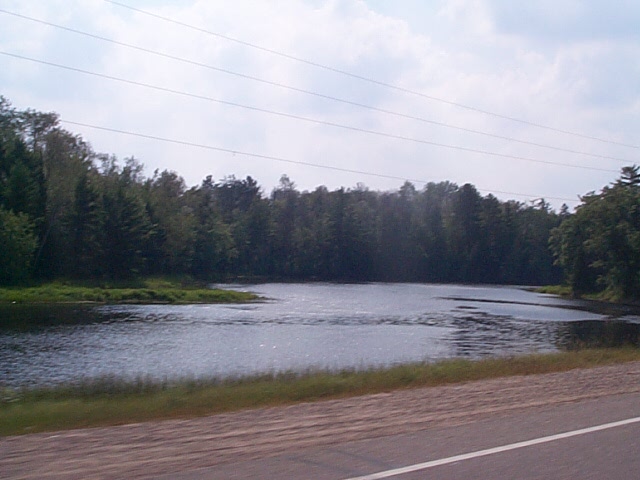 Taking the ferry to Madeline Island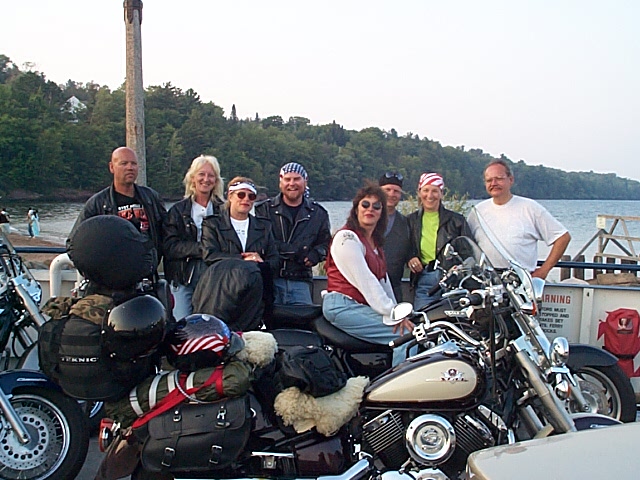 The sun set in a hurry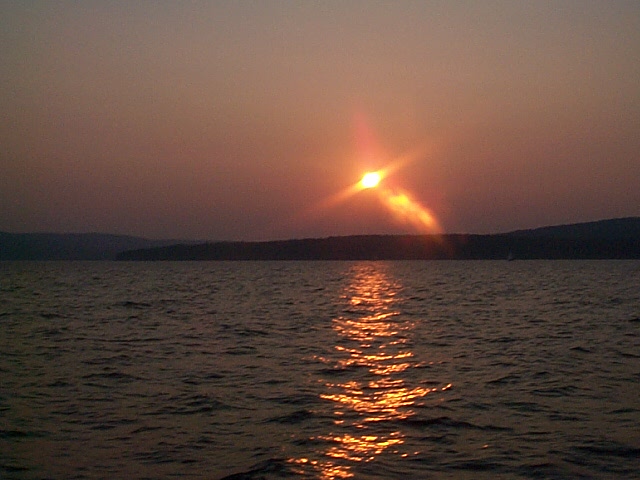 Lake of the Clouds in the Porcupine Mnt. State Park



| | |
| --- | --- |
| The Lake | And Us |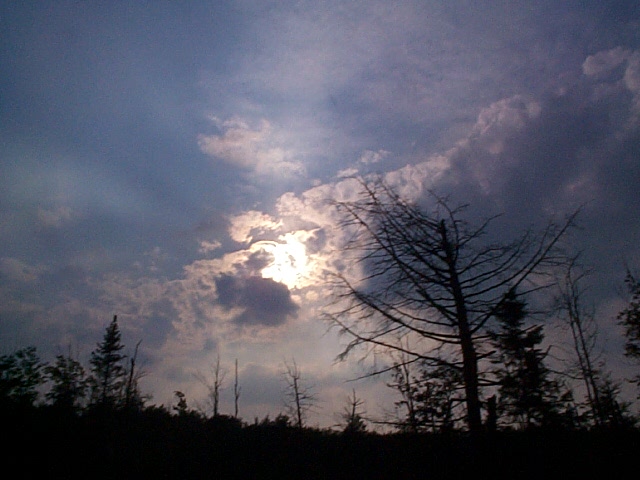 Beautiful clouds
back to top
---
2003 Ride to St. Ignace
The Marshmellow Master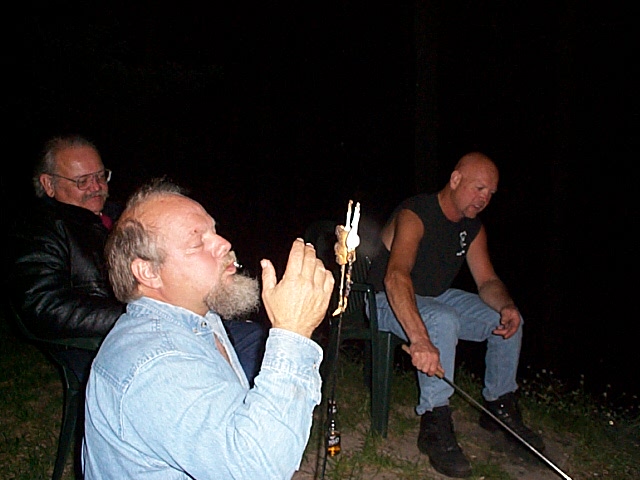 Ready for breakfast in Iron Mountain
Jim on his Roadstar Nice place to rest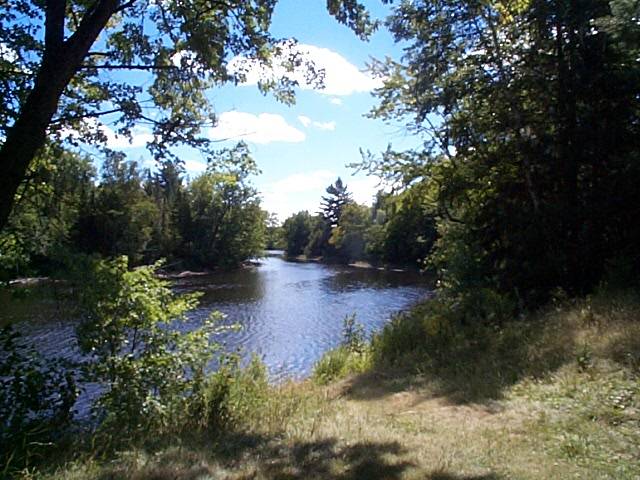 We Made it!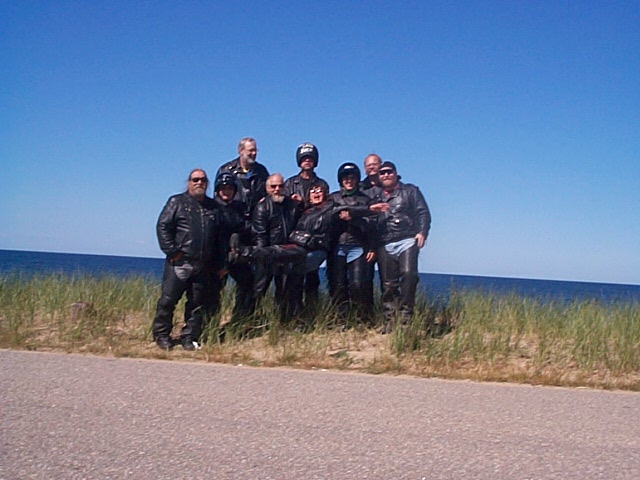 Glen & Rosalie forage for berries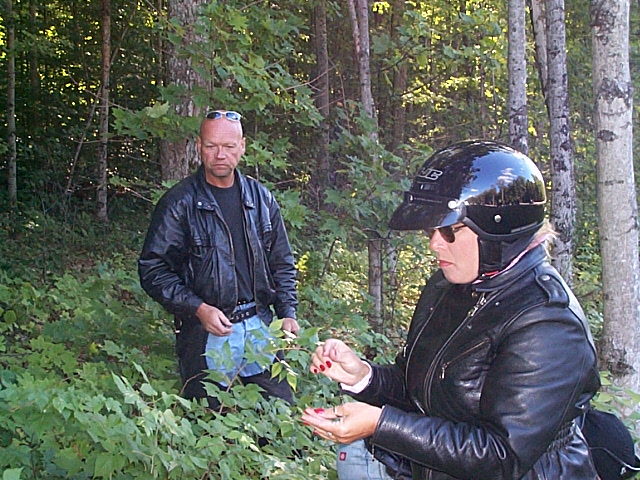 Sunset on St. Ignace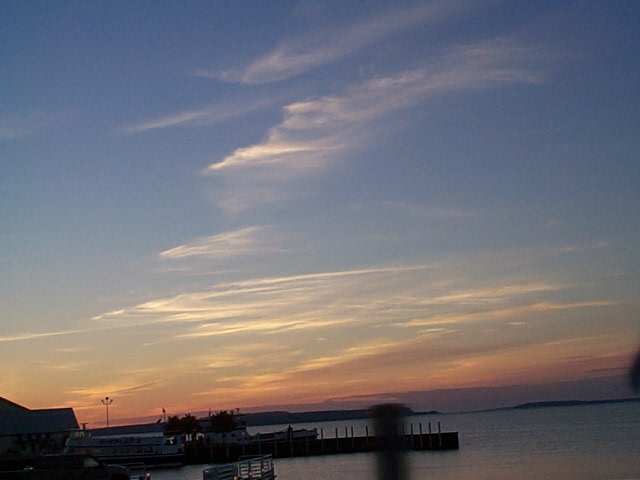 At the Craft Fair in St. Ignace Must be MI if Glen is wearing a helmet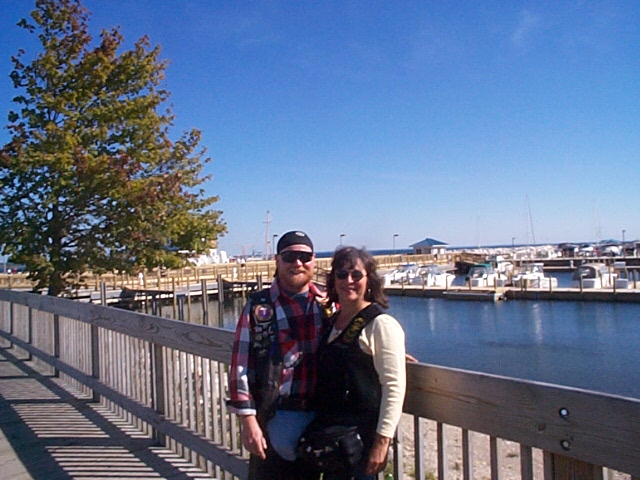 Heading back to Mike's place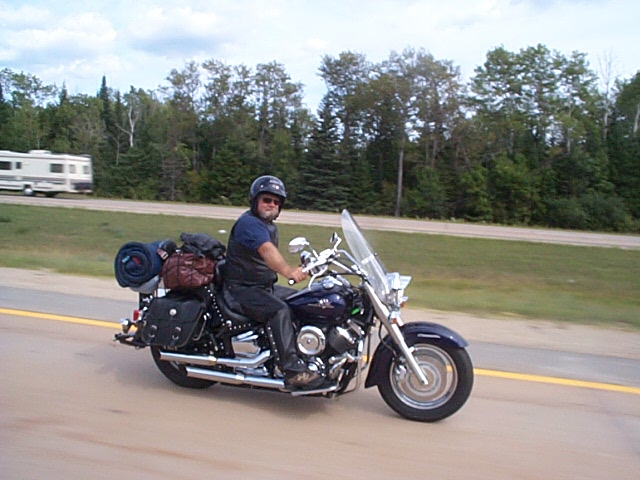 Good Friends, Good times
back to top